Meet Your Local IT Company
YESIT is your business technology partner. By leveraging cloud services, we proactively maintain your computers and sites. Our around the clock insight into your systems helps you minimize downtime and maximize your bottom line.
About Us
IT Consulting Since 2006
YESIT started out in 2006 as a small-to-medium business technology provider, but several industry developments allowed us to specialize in inexpensive, practical solutions for even the smallest of businesses. Thanks to the advent of fast, cheap, ubitquitous broadband internet, coupled with the development of inexpensive cloud computing, YES is able to provide the kinds of enterprise-class solutions that previously required huge, up-front infrastructure investments, even to customers running their whole business on just one laptop.
Let Younger Enterprise Systems be your information technology partner. Your data is your business: YES IT will ensure that you always have access to it. Using state-of-the-art technology, we can monitor your computer system health 24/7. We can perform routine maintenance remotely, helping to prevent major issues. We will know if there is a problem before you do, and we will respond rapidly, before it causes downtime, productivity reductions, and revenue losses.
Monitor Your Computer System Health 24/7
Perform Routine Maintenance Remotely
Streamline Business Operations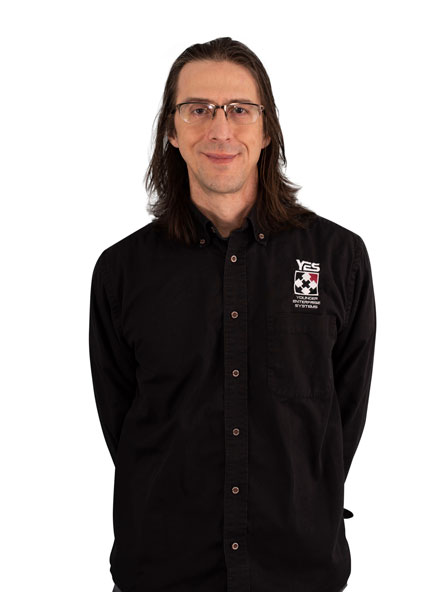 Daniel Feiler
Computer System/Network Engineer
Since 2020, Daniel has played a vital role as a Support Technician at YES, where he is expanding his initial focus on monitoring and support to include procurement and sales duties. Based in Madison, he brings a Bachelor of Arts degree from UW-Madison, enhanced by a certificate in Interarts and Technology, to his mission at YES. Daniel's customer interaction skills have been honed through extensive experience in retail management and the service industry. Particularly, his time in the pharmacy sector instilled the crucial habits of discretion and privacy protection, traits that serve him well in IT.
Outside work, Daniel is an avid electric bass player, with a musical journey that encompasses community theater, jazz and rock bands, and sound design for modern dance. A self-confessed lover of cats, coffee, and science fiction, Daniel takes immense pride in being part of a local small business that supports other local businesses, creating a powerful ripple effect within the community.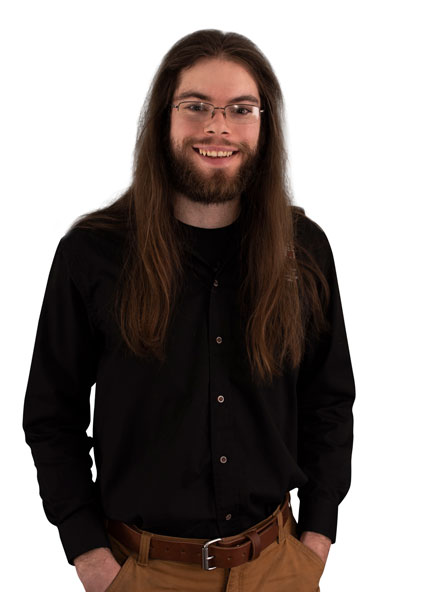 Ben Becker
Computer System/Network Engineer
Ben Becker is the senior Computer System Engineer at YESIT. He holds an Associates degree in Computer Systems Administration, as well as numerous professional certificates in technology specialties. Based in McFarland, Ben leverages his broad knowledge of hardware, software, and networking to design and maintaining indispensable solutions for our customers. Ben is guided by the principles of active listening, understanding diverse perspectives, and unwavering truthfulness.
Outside of work, Ben has an eclectic range of interests, including custom CAD design and 3D printing to support diverse hobbies such as sport shooting, auto mechanics, and flying drones. He is also and accomplished musician, who plays many instruments but focuses on bass guitar and drums. He frequently performs locally with bands and at jam sessions.
Ben's professional ethos and dynamic personal interests make him an invaluable asset to our team, and an all-around fun person to hang out with.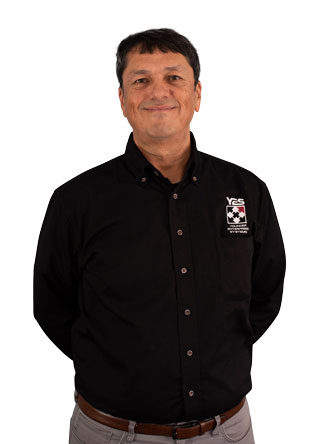 Cole Younger
President
My name is Cole Younger and I am the founder and president of YESIT, based in Madison, WI. I have a BS in Information Technology, and I am focused on guiding the culture and vision of YESIT while managing our next stage of significant growth.
Ever since I powered on my first hobby computer in 1980, I have been fascinated by technology and obsessed with streamlining business operations. I deployed the first IBMPC clones to the QA department at UTC, and followed that up with the first local area network (LAN) and file server (NetWare). I excel at synthesizing different products and technologies into innovative, but practical, solutions.
In real life I enjoy travel, which dovetails with my love of history, geography, languages, and of course, loved ones!
My most cherished business values are integrity and transparency. I believe in a win-win paradigm that supports solid relationships with employees, vendors, and investors, but especially to build trusted advisor relationships with our customers.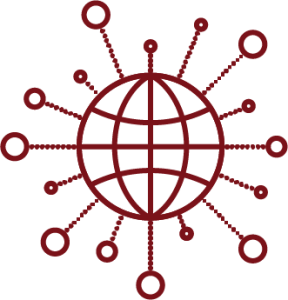 More Info
With our managed services, we provide businesses with proactive, around-the-clock network monitoring and maintenance for a flat monthly rate. By minimizing computer system downtime, managed services optimizes the efficiency of your business, leveraging cloud-based alerting, real-time status, and automated tasks. These in turn reduce your operating costs while making them more predictable, allowing you to focus on running your business.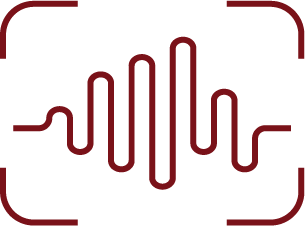 More Info
The best starting point is an assessment. A combination of automatic and manual processes, we audit your current systems, from backup to security and everything in between. We then compare our findings to industry standards and vendor best practices in order to make the prioritized recommendations we call your "IT roadmap."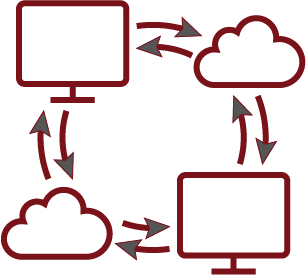 Backup & Disaster Recovery
More Info
YES can help recover your data and restore your IT infrastructure quickly if a flood, fire or other disaster strikes your business. We can also help you create a disaster recovery plan and perform routine backups to ensure that, if such an event occurs, your business's data will be safe.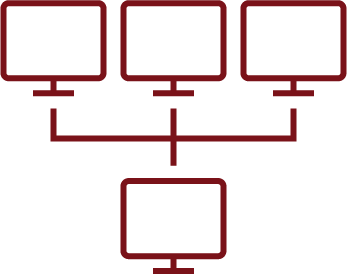 More Info
Enterprise class security appliances offer services beyond simply connecting a network to the Internet. Unified Threat Management (UTM) units from WatchGuard, Fortinet, and Cisco can monitor all traffic to and from the outside world for viruses, SPAM, and hackers. They can also establish virtual private networks (VPNs) that allow secure network access for remote users or permanent connections between business locations.
More Info
We offer fully managed antivirus software that proactively looks out for malware before it infects the computer. Web filtering can be deployed to block malicious and inappropriate websites. Our techs are available to manually review suspicious emails and other events that just don't seem quite right. Best security practices are always implemented when we are providing a service or setup, as well as guidance and recommendations offered to the customer so they can stay safe.
More Info
YESIT consulting offers smart solutions to businesses of all sizes. Our team of experienced you get the most out of your technology investments. We can help you develop a comprehensive strategy for leveraging cutting-edge technologies, so that you can stay ahead of the competition. With our innovative solutions and deep industry knowledge, we'll help you make smart decisions that will maximize your efficiency and cost savings. Let us show you how YESIT consulting can revolutionize the way you do business!
Hours
M-F: 8am - 5pm
S-S: Closed